About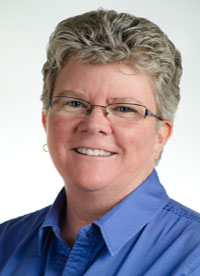 Teresa obtained a Master of Science in Acupuncture degree from the Colorado School for Traditional Chinese Medicine in Denver, Colorado and is a board-certified acupuncturist by the National Certification Commission for Acupuncture and Oriental Medicine (NCCAOM). Teresa holds a license to practice in Colorado. Her clinical background/experience includes training and practice in both Chinese as well as Japanese styles of acupuncture.
In addition to her work with Chinese Medicine, her other primary interests lies in Meditation and Mindfulness practices. Teresa is dedicated to exploring that vital connection between the body, mind and spirit through both acupuncture and meditation. She believes that acupuncture is a powerful modality for physical, emotional, and spiritual healing and growth. With a special interest in treating stress and anxiety relief, she provides a compassionate approach toward allowing the individual to find balance and health in their lives.
Teresa holds a A.A.S. degree in Sign Language Interpreting from Front Range Community College. She worked as a Sign Language Interpreter for almost ten years and loves working with the Deaf population.
Teresa has a daily meditation practice and attended meditation retreats in both Boulder, Colorado and British Columbia, Canada.